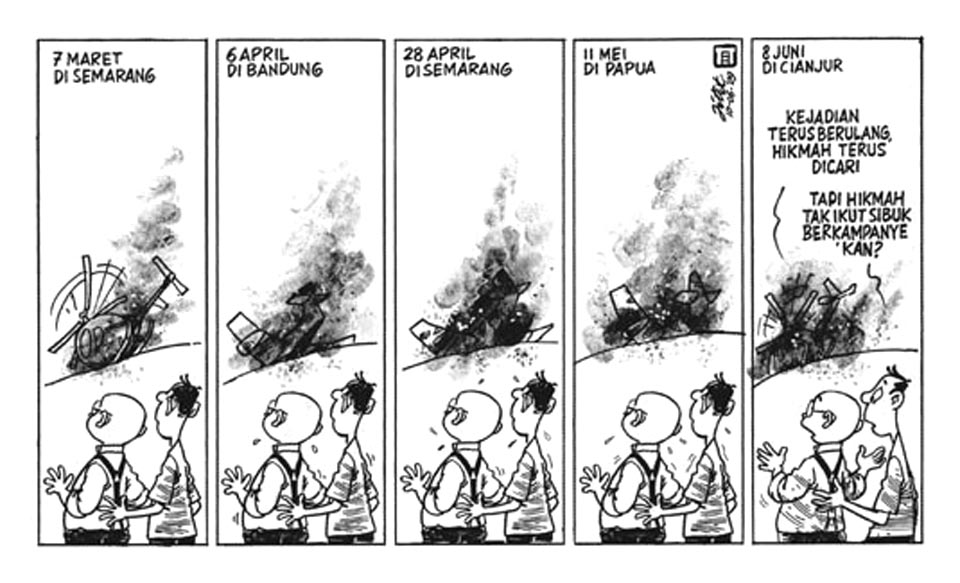 1st Man: Incidents keep recurring, wisdom is still being sought.
2nd Man: But wisdom isn't really part of the election campaign is it?
While presidential candidates Susilo Bambang Yudhoyono and Jusuf Kalla argue over whether defense spending is adequate, a string of fatal accidents involving the TNI's aging fleet of aircraft is becoming a national embarrassment.
Kompas – June 10, 2009